If you're new to the world of beer, it can be a little overwhelming. This is because there are so many different beers for beginners.
Even though we recommend tasting as many beers as possible, there are some beers we don't think would be the best for beginners. For example, beers like Goose or sour can just turn you down from the beer world when you're at the very beginning.
It's not mandatory for anyone who likes beer to like them all. We all have our favorites. My personal favorite, for example, is Indian Pale Ale, and it has been for a long time. There are so many variations of IPA, though. Whenever I want to persuade someone that craft beer can be as good as wine, if not better, I get them to taste Indian Pale Ale.

This article might help you decide which beers are best for you as a beginner. Although it may seem daunting, the beers on this list are perfect for beginners because they have the ideal balance of flavor and body.
Check out this list of beers we've prepared for non-beer drinkers, and let us know your thoughts.
1. Primator Weizen
Primator Weizen is a Czech wheat beer from the brewery of the same name. To give this beer its signature cloudy appearance, it is unfiltered after fermenting. Therefore, yeast sediment settles on the bottom of the bottle, providing a unique buttery flavor sensation as you sip it.
It's well known for aromas such as banana, apple, and clove and its rich body and maltiness. And if mentioning banana and apple flavors didn't provoke any mouthwatering, get ready to taste a fully ripe nectarine on the first sip.
It's not only me that would highly suggest tasting this beer. Even though the Czech Republic is famous for its Pilsners, Primator's Weizen has won many awards – both domestic and international. In fact, it won first place at The World Beer Awards in 2019 and 2013 in London, Gold Medal at Barcelona Beer Challenge in 2017, and Gold Medal at World Beer Idol in 2017, among many others.
For a beginner, Primator is a great gateway beer because it has a low alcohol content, making it easy to drink. It will seduce you with characteristically dense foam, a chewy mouthfeel, and the aromas like bubble gum and banana ice cream.
2. Brewdog Mallow Lazer Quest
Remember when I mentioned how IPAs are my favorites? Well, this is my absolute favorite! Milkshake IPA! I've seen this beer enjoyed and loved by a though smoky, malty, peaty whiskey drinkers to non-beer drinkers.
It can be both aperitif and dessert. On its own! This beer is the fruit in a glass! Its orange color with thick foam makes it very visually appealing. It has strong notes of pineapple and mango on the nose. But then the best part is coming – when you taste it, it's like chewing a perfectly fire-toasted marshmallow. You can literally chew its foam and feel that tropical fruit sensation over and over again.
It's still an IPA, so you can expect a certain lemon-like bitterness, though it's not too carbonated or heavy like some other Brew Dog IPAs such as Punk IPA, which I must admit was the beer that led my way into the craft beers.
Brewdog Mallow Lazer Quest has a malty sweetness and a smoothness that allows it to pair well with food. It is also straightforward to drink as it is only 5.2% ABV, a low ABV that lets every sip melt in your mouth. In addition, it does not contain any artificial ingredients or preservatives.
3. Brewdog Hazy Jane Guava
Well, if you're looking into beers for beginners and you're not a beer drinker yourself, the flavor profile of this beer might sound surreal to you. But believe me, it's another good beer for beginners, definitely worth tasting.
Hazy yellow with a medium foamy white head has an exciting combination of tropical fruit aromas on the nose, such as guava (obviously), melon, white peach, nectarine, and pineapple. Besides fruits, you can catch some yogurt and dough on the nose.
This enhanced version of regular Brew Dog's Hazy Jane is not as bitter as the regular version, but it's fascinating from the beginning to the end. The finish is quite floral, juicy, and citrusy and bit on the sweeter side.
Very nicely balanced beer overall. Hazy Jane Guava is perfect for a hot summer day!
4. Omnipollo IPA Fantom
Believe it or not, this is Swedish-made beer. Honestly, after tasting so many Swedish beers, I must say I'm really happy that Sweeden Brewers got on the very top of the Craft scene.
That is no wonder, given that next to the high quality of the usual ingredients, water is crucial for the taste, quality, and consistency of the beer.
This beer is brewed with the juiciest hops available – according to the brewer. It's brewed at the church brewery, so if it was brewed in Belgium, it could've been called Trappist.
Putting the name aside, Fantom American IPA from Omnipollo brewery is a bit stronger in alcohol. However, that is all very well implemented with the fruity character, pleasant carbonation, medium body, and soft bitterness.
It's hazy yellow in color, but the aroma is what's seducing about this beer. Like very few beers I've tasted so far, Fantom offers vanilla ice cream, mango, and orange sorbet on the nose. The taste is sweet, hoppy, and pleasantly bitter. You can taste orange and lemon peel and definitely the previously mentioned – juicy hops.
Very interesting beer and ideal for beginners due to the perfect balance between hoppiness, bitterness, maltiness, sweetness, carbonation, and alcohol.
5. Omnipollo Zodiak
Another beer from the Swedish Omnipollo Brewery that's just confirming the high-quality craft beers these guys are making. You probably know that feeling when the familiar scent comes out of nowhere and suddenly starts tickling your nose.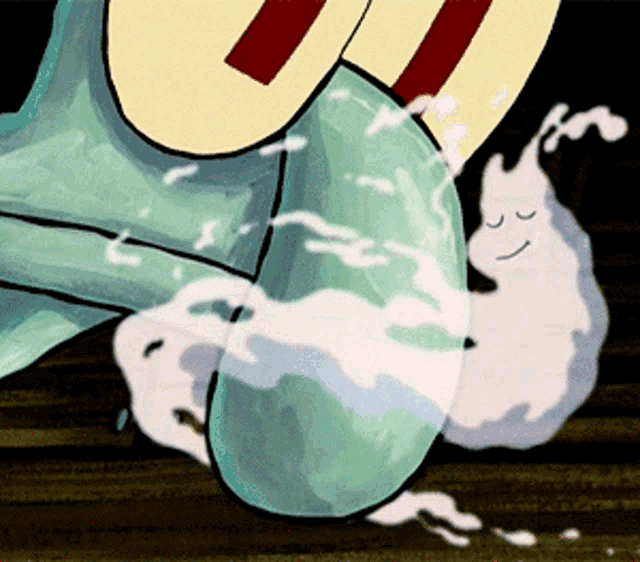 That's the exact same feeling when you open a can of Omnipollo's Zodiak and the irresistible mango aroma starts kicking in. This is a delicious beer, and as a beginner, you can be forgiven if you thought that there's mango juice in the can. Pineapple aromas are present to a certain extent, too, and tropical fruit in general. 
Zodiak is medium-bodied, and it probably looks much more carbonated than it really is. The tiny bubbles add up to the creamy mouthfeel granting the creamiest sip. Overall a pretty balanced beer that is not too bitter like the IPAs can be. It's gently sweet with a pleasantly bitter, juicy finish.
In case you've so far discovered how sediment can develop malty flavors, we suggest swirling that last few sips and pouring that sediment into the glass! 
6. Brew Dog Layer Cake
Quoting one of the fellow beer drinkers from the beer review websites: "Layer Cake, a rich and decadent stout that has to be tried to be believed." So, if you're not into IPAs and all the bitterness and fruitiness it offers, here's a completely opposite beer style for beginners. 
Dear non-beer drinker, if you feel like having dessert, don't think twice. Get yourself a dessert in the can! This is a Marshmallow Chocolate Stout with a thick, fat, creamy, caramelly head.
Can you believe you can feel peanut butter, pecan ice cream, vanilla, chocolate, and toasted marshmallow aromas on the nose? The first mouthfeel is pretty sweet, lush, rich, and velvety. 
Surprisingly, there are some raspberry brownie, biscuit, and chocolate liquor aromas with some bitterness coming from the roasted maltiness. It's seven percent in alcohol volume but really nicely implemented when drunk at the appropriate temperature. 
So, go grab one Layer Cake from Brew Dog and "Have your cake and drink it"!
7. Thornbridge Cocoa Wonderland
This seriously delicious chocolate porter beer is just perfect for beginners. It has a pretty strong chocolate flavor, but it isn't too sweet. The foundation of a light toastiness and distinct touch of mocha and raisin allows the rich and velvety cocoa flavor to really stand out.
It's chocolaty from the first scent to the last sip. If you haven't felt tiramisu or caramel in a beer ever before, get ready to be blown away. No worries, it's still a beer, so you can feel the easily recognizable maltiness and coffee flavor of a regular porter, but you can expect some dark berries, too.
Cocoa Wonderland must be one of the best porters I've tasted so far.
How Much Beer To Drink As A Beginner
With this list of the best beer for beginners, you can relax and enjoy drinking without worrying about how much to drink as long as you drink responsibly and never drink and drive. 
By sticking to these beers, you will find that your first experiences are not overwhelming, and you will be able to move on to more complex beer styles without any problems in the future! I did my best to find beers that will make you want to taste more beers, if not fall in love with at least one of them.
Keep Trying New Beers!
There are hundreds of different beers that are good for beginners to choose from, and trying new ones is half the fun of drinking! So keep trying new beers. 
If you think you might like a specific type of beer but haven't tried it yet, go for it. You never know if you might hate it or if you may want to make it your go-to beer.
What are the best beer-drinking tips for beginners?
1. Start With a Light Beer
There's no shame in that! It's much easier to drink a light beer than a heavy, dark one, though this really depends on the preference, the food choice, and the palate.
If you decide to try dark beer first, remember to keep your mind open and let those flavors develop before you judge too fast. Keep in mind the option of Beer Flight. You can go to any local brewery and they should have a  flight available for you to taste a few different types of beer, only in smaller glasses than regular, of course.
2. Drink Your Beer at the Right Temperature
You are probably aware that most beers are the best when served cold. For most beer, yes, but not for all. You've probably tasted any alcoholic beverage that wasn't cold enough and had felt that unpleasant warming feeling upon exhaling.
Well, it's not only the case when the beverage is not cold enough. It happens when it's not at the right temperature, too. You might not get that unpleasant warmth upon exhaling, but you will definitely not be able to feel all the aromas and flavors the brewer intended and tried so hard for you to enjoy in them.
Keep exploring in terms of temperature as much as you dig in terms of styles. Check the brewer's suggestion on the proper serving temperature of the beer you've decided to taste. Like wine, drinking beer at the right temperature allows the flavors and aromas to emerge.
3. Do Pay Attention to Carbonation
One of the biggest mistakes people make when drinking beer for the first time is not understanding how carbonation works. As a result, people pour beer up to their preference, with form or without it. 
Try pouring a beer in one glass slowly, without the foam, and in the other aggressively, with foam. See what happens when you pour it aggressively? See how much carbon dioxide is released into the glass while pouring. Well, if that doesn't happen in the glass, it will happen inside your stomach for sure. 
That's what's causing that excessive bloating when drinking beer, and it doesn't have to happen if you pour your beer properly. So, pay attention and practice your pour to make your beer drinking even more enjoyable.
The most important thing is to drink responsibly. Remember that drinking alcohol can lead to negative consequences, so don't go overboard. And always remember to drink responsibly, visit your local breweries, enjoy your beer, and have a great time!
Once you taste craft beer, if you haven't so far, and you get to compare craft beer vs commercial beer, you'll notice all the difference and will definitely start enjoying beer even more!
Also, please let us know if you've tasted any of our suggestions and if you liked them. Don't hesitate to share your personal favorites and your suggestions on the best beers for beginners, and ask questions, if any!